Dear Little One - Thoughts to my child in an uncertain world
The new edition of the bestseller!
Dear Little One is a perennial spiritual compass for readers of all ages, offering a parent's loving reflections on many aspects of life—friendship, beauty, faith, fear, hope, health, aging, money, love, grief, challenges, and much more. A timeless gift book, packed with meaning and color photography throughout, it will accompany your loved ones through childhood, adulthood, and even the twilight years. Praise for Dear Little One:
"Timeless. The stuff that needs to be said. Dear Little One has the quality of Anne Morrow Lindbergh's Gift from the Sea." —Carol Howe, Columnist
"Heartwarming and inspirational." —Jamie Raab, Publisher, A Walk to Remember
"Caer, thank you for the gentle intelligence of Dear Little One, a hymn to life and love and God." —Gerald Levin, former CEO, Time Warner
"With four grandchildren, it is important for us to see through the hubbub to the mystery and awe in these little lives. Caer, thank you for helping us do that." —Fred Osborn, Chair Emeritus, Episcopal Church Foundation
"Dear Little One provides a compass to kids and adults, even adults who do not have kids. It speaks to us all." —Madison Dancer
---
Inspired Relationships - 7 Saint's Real-Life Lesson on How to Live, Love and Work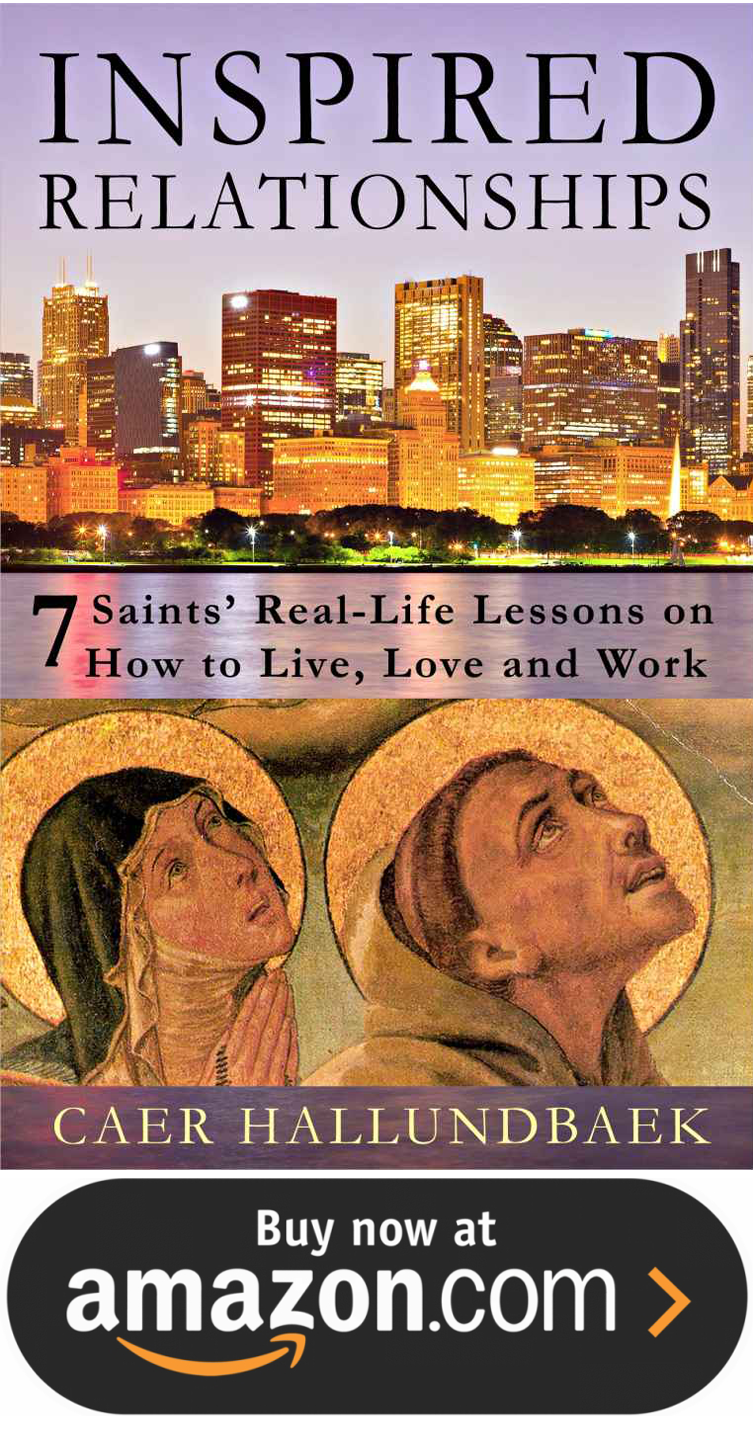 Inspired Relationships is an extraordinary journey into the spiritual core of relationship building. Bring new energy and vitality to any relationship by learning directly from the real-life relationships between male and female spiritual luminaries: Francis and Clare of Assisi, Teresa of Avila and John of the Cross, Catherine of Siena and Gregory XI, Francois de Sales and Jeanne de Chantal.
This fresh, practical and inspirational guide connects their humanity to ours and captures the lessons of their life-transforming interactions, allowing anyone to learn how these everyday men and women achieved greatness in their relationships and how to incorporate their timeless insights into our lives today.
Words of Praise For Inspired Relationships
"An enchanting and insightful read,which invites the reader to learn from these masters how to love God in loving others." – Patrice Fagnant-MacArthur
"In the end, our greatest voyage is the one we make to the heart. Caer has written a vibrant, beautiful,and utterly useful guide for our relationships today."– Peter Nichols
"Hallundbaek distills guidance that makes a virtue of diversity and finds strength in differences. It is an approach with particular relevance in our own time."– Nancy Grape
"Like The Da Vinci Code of relationship building. An essential book for all couples, educators, ministers, psychologists,anyone interested in a fresh approach to relationships."– Dr. William Parrish
"Romantic and sensual - Like a walk through a secret cloister."– Elisabeth Goodridge
Both books are proven resources for:
Personal Growth / Spiritual Development
Book Clubs / Retreats
Co-Workers
Engaged Couples
Marriage and Family Counseling
Campus Ministries
Religious Studies / Church History